Wide Right and Natty Lite is doing a countdown of the top 100 reasons to be a Cyclone fan. Whether it be football, basketball, wrestling or cricket we have taken the time to analyze exactly why you should cheer for the Cyclones and chant "Fuck...The...Hawkeyes" at the top of your lungs. Settle in for the 100 straight non-consecutive days of why you should cheer for the cardinal and gold over all esle.



Countdown to Kickoff: Days 70-69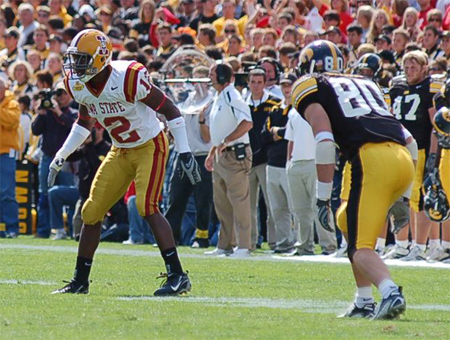 We'll call this one Allen Bell redux. CanAzn reminded me yesterday of our interview last fall with Allen Bell and the hilarity of his jersey chaser story. So click below to re-read this interview. We plan on following up with Allen again sometime this season so look for more good things to come.
WRNL Plays Larry King: Allen Bell Edition