Bye week, where Iowa State emerged victorious and you couldn't escape the fact that there was quality football you had time to watch. Recap the weekend without abuse in GIF form!
You Realize Iowa State Already Ruined the Season for You
So You Turned to Golf Searching for Help

Then Baseball

How About Inviting Family Over?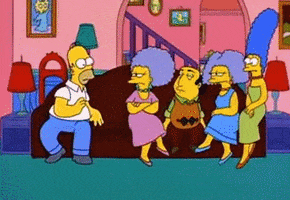 Go For a Drive in the Country?
And Now You're Irrationally Upset
How About Leaf Raking?
But Hey, All in All it was a Good Bye
See you next week for a more exciting, and less tire firey, Kansas version of TWIG.