Hold on to your hats, Cyclone fans.
Wide Right & Natty Lite is pleased to be giving our readers and Cyclone fans a chance to enjoy all the great things the Big 12 Tournament has to offer: beer, beautiful weather, beer, Iowa State basketball, free stuff, beer, and the opportunity to hang out with a few members of the WRNL staff.
We will be working with a fantastic Kansas City bar, Up-Down, to bring all of the things mentioned above together on Thursday afternoon!
Up-Down is a relatively new establishment, and their team is excited to host Cyclone fans for the duration of their first Big 12 Tournament (they were under construction last year). Up-Down is a fantastic 2-story bar with a roof-top bar and a unique atmosphere.
"We feature more than 50 arcade games from the '80s and '90s, pinball machines, three classic skee-ball alleys, Nintendo and Sega console gaming, and life-size jenga and connect four. All games cost just 25 cents. Our drink menu includes an extensive craft beer selection with over 50 beers on tap and even more bottles and cans, as well as '80s and '90s inspired cocktails."
Though Up-Down is less than a year old, it has been named "Best New Bar in Kansas City" and "Best Iowa Import in KC", as the owner is an Iowa State alumnus and is involved with the bar scene in Des Moines (Wooly's).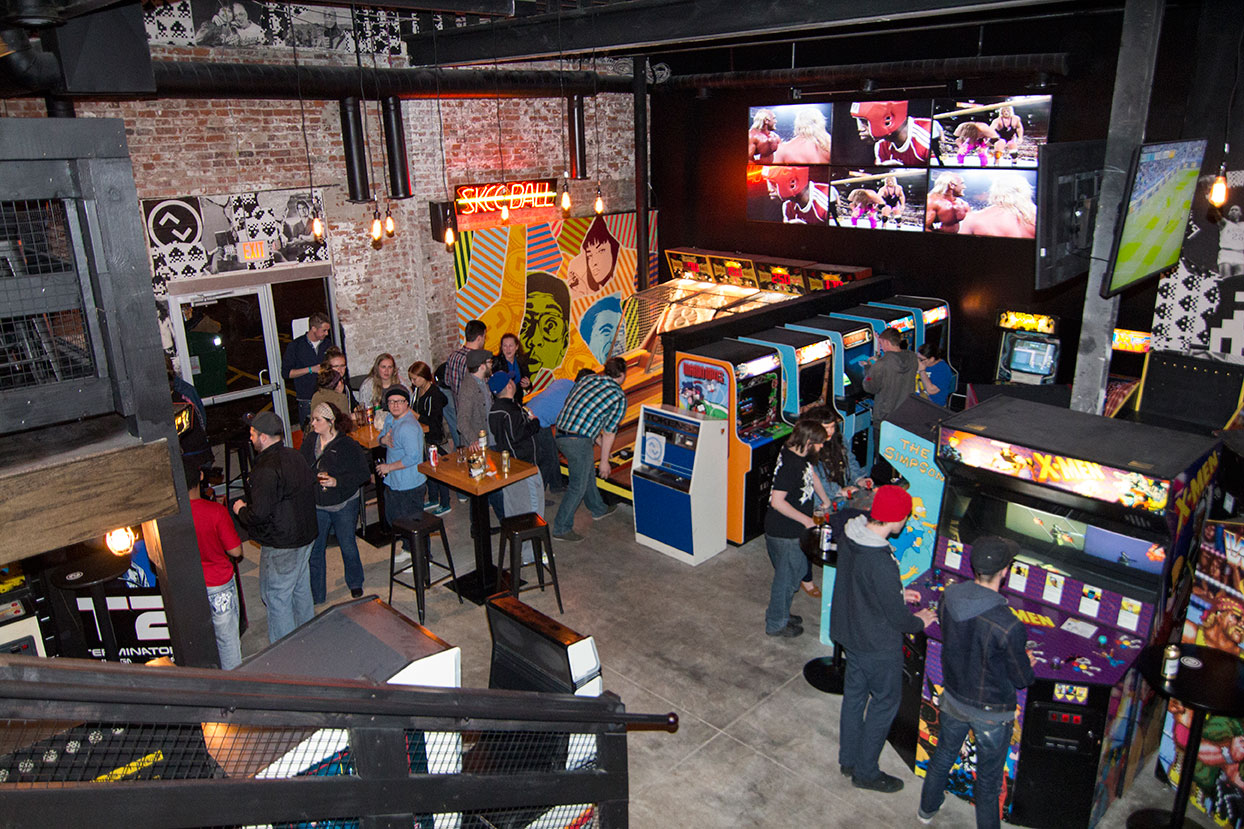 On Thursday afternoon from 12-3, Up-Down and the ISU Alumni Association will be hosting a "Cyclone Happy-Hour", offering 'Clone fans $4 wells and 10 cent game tokens. Additionally, the entire area around the bar will be turned into a beer garden for the duration of the tournament. The WRNL crew will be around all afternoon, and that's where the fun really begins.
The first 25 fans/readers/drunk people to seek out the WRNL crew will receive arcade certificates good for 20 free game tokens! Also, we will be giving out koozies to anyone who wanders over to say hello (or buys us beer, wink wink).
That afternoon, we will also be recording the inaugural Big 12 Tournament edition of the We Still Booze podcast from Up-Down, and would love to interact with fans and take your questions about Iowa State's 8 p.m. match-up with the Oklahoma Sooners.
We at WRNL couldn't be happier to be partnered up with Up-Down KC for this afternoon of beer, basketball, fun, and probably more beer. If you plan on joining us Thursday afternoon, be sure to let us know on Twitter, Facebook, or in the comments section.
If you'd like more information on Up-Down, their website is www.updownkc.com, and you can find them on Facebook here.
We hope to see you all at Up-Down Thursday afternoon!