For years, WRNL has been known for bringing you hard-hitting analysis and takes hotter than hell on a holiday. While some of our fine readers have gotten to know us either through tailgates or the comments section, we thought the people deserve to know a little more about the folks here at WRNL. So, in an effort to give the people what they really want, we are pleased to present some insight on the folks that drive the bus Iowa State tailgating van that is Wide Right & Natty Lite.
WRNL Handle: KnowDan
NBA player: Kirk Hinrich
Why Kirk Hinrich: This is simply a match made in heaven. Kirk is a smart, bespectacled, veteran leader (often referred to as "Captain Kirk") who has clawed out a solid NBA career due to his intelligence and intangibles. Starting to sound like KnowDan, right? Kirk has been a critical part of every team he's played for, which is also much like the writer in question. KnowDan and Kirk also share a love of good beer (OK, KnowDan is actually a beer snob) and can be prone to becoming rather upset if something sets them off, like D-Rose being injured again, or someone ignoring important sports statistics or analytics.
Honestly, we picked this one because of the glasses.
Best attribute Kirk has: Willingness to step up and be a vocal leader for his team. This is basically required for any white guy in the Association.
WRNL Handle: CanAzn
NBA player: Yao Ming (or is it Ming Yao?)
Why Yao Ming: Yao makes sense because..... Well, you can probably guess why. CanAzn is rather tall for an Asian, and also happens to own a Yao Ming jersey. Mr. Ming was a respected veteran player whose presence on the court was felt by everyone, which is similar to CanAzn's value to WRNL. And I mean, everyone, including the folks in the 4th row who couldn't see over Yao's 7'6" frame. Though they may be similar, I highly doubt CanAzn gets nosebleeds whenever he stands up due to the change in altitude like Yao does.
Best attribute Yao has: They say size doesn't matter, but when you can dust a ceiling fan without a ladder or standing on a chair, I'd argue that it does...
WRNL Handle: Vegas Cyclown
NBA player: Rick Fox
Why Rick Fox: Rick Fox was never the star of any team he played for, but was a key contributor for each, including the championship Lakers (2000-03). Vegas CyClown doesn't put up impressive numbers for WRNL as far as comments or page clicks go, but he contributes just enough to justify his position within the group.
Best attribute Rick has: He is really, really, ridiculously good looking, much like Vegas CyClown.
Handle: CYHusker
NBA player: Nick Collison.
Why Nick Collison: Even if his time in the league doesn't match the time I've been with WRNL, it's a perfect fit. Nick is that all-around good guy, a solid contributor who can do a little bit of everything. Whether it's playing defense, hustling after rebounds, or getting open for layups, Nick is a consistent, reliable option. This matches my ability to write articles about football, basketball, or humerus nonsensical articles - essentially, we are both jacks-of-all-trades, and masters on none. One of Collie's biggest contributions is being a steady presence in the locker room, and he is a vocal presence on and off the court. This is similar to my presence in the WRNL Google Hangout, as I rarely ever shut my damn mouth. Nick also fits my basketball style well: I'll give you some defense, rebound, make a few baskets, and give you savvy play (I once drew two charges in an intramural game, man was the other team pissed).
Fun fact, my cousin Nic coached his little brother, Michael Collison, at Briar Cliff (Sioux City).
Best attribute Collison has: His willingness to be a team player and do whatever is asked of him. This is similar to myself; however, I don't normally do what ClonesJer asks of me...
WRNL Handle: Kevin Fitzpatrick / KFitzy87
NBA player: D'Angelo Russell
Why D'Angelo Russell: Fitzy is Russell because D'Angelo spent one year in the college ranks before jumping to the League, just like Fitzy spent one year as a writer before being promoted to site manager. Russell is now supposed to be the heir to one of the NBA's most storied franchises, just like Fitzy is supposed to be the heir to WRNL (which is obviously one of the internet's most storied websites). Russell is also helping usher in a new era for the Lakers following the Kobe/Shaq (KnowDan/CanAzn) era. Clearly, the similarities are endless.
On the court, Russell is known for his ability to dish out fancy assists, which is also similar to Fitzy's game in real life.
Best attribute Russell has: Take one look at Russell and you'll notice he has thick eyebrows. Take one look at Fitzy? Yep, two caterpillars above his eyes. You can bet neither of them ever have sweat roll down into their eyeballs on the court.
WRNL Handle: Austin Narber / austinnarber
NBA player: Matthew Dellavadova
Why Delly... Seriously guys, stop: Narber may not contribute as much as the seasoned veterans and guys who have far more spare time than he does, but when he does shed his warmups it's usually dramatic and purposeful. Fortunately, Narber has a set time when his services are needed (like the Tuesday and Thursday Mid-Morning Dumps), so he never has to worry about playing time. He's less of a creator and more of a facilitator, but every now and again he has those nights where he'll surprise you and drop 25. Narber is semi-popular for one thing that he did last year and still has a pretty decent following despite a pretty massive regression. He's the Delly to KnowDan's LeBron. He also hates Gonzaga.
Best attribute Dellavadova has: Scrappy as fuck, no quit, makes millions in spite of being ugly as sin.
AND...
WRNL Handle: MatthewGray
NBA player: Matthew Dellavedova
Why Delly... Seriously why: I don't like this. I really don't. But it fits both Gray's WRNL style as well as his basketball style, so it feels like it was meant to be. Plus, both of them are named Matt.
Undrafted and surrounded by some of the best players in the game? Check. Gray was never supposed to be a writer/editor (completely unrelated degree), until he said, "What the hell?" and sent an email a little over a year ago. Now, he's privileged to be a part of a great group of people who are extremely passionate and much more talented/creative writers than he could ever hope to be. Gray still gets to step up from time to time (think 2015 playoffs when Kyrie went down), but for the most part, he rides some pine and just enjoys the experience.
This applies to basketball as well. Gray mostly prides himself on his defensive hustle (a completely underrated aspect of rec league ball) and the ability to knock down 33% of completely uncontested three pointers. Rarely does he take it to the basket, and instead he hovers on the wings, waiting for the defense to collapse on a superstar teammate so he can show off the sweetest jumper this side of the Mississippi.
Best attribute Delly has: White guy, chip-on-the-shoulder hustle. Also a great beard; something Gray, sadly, is lacking.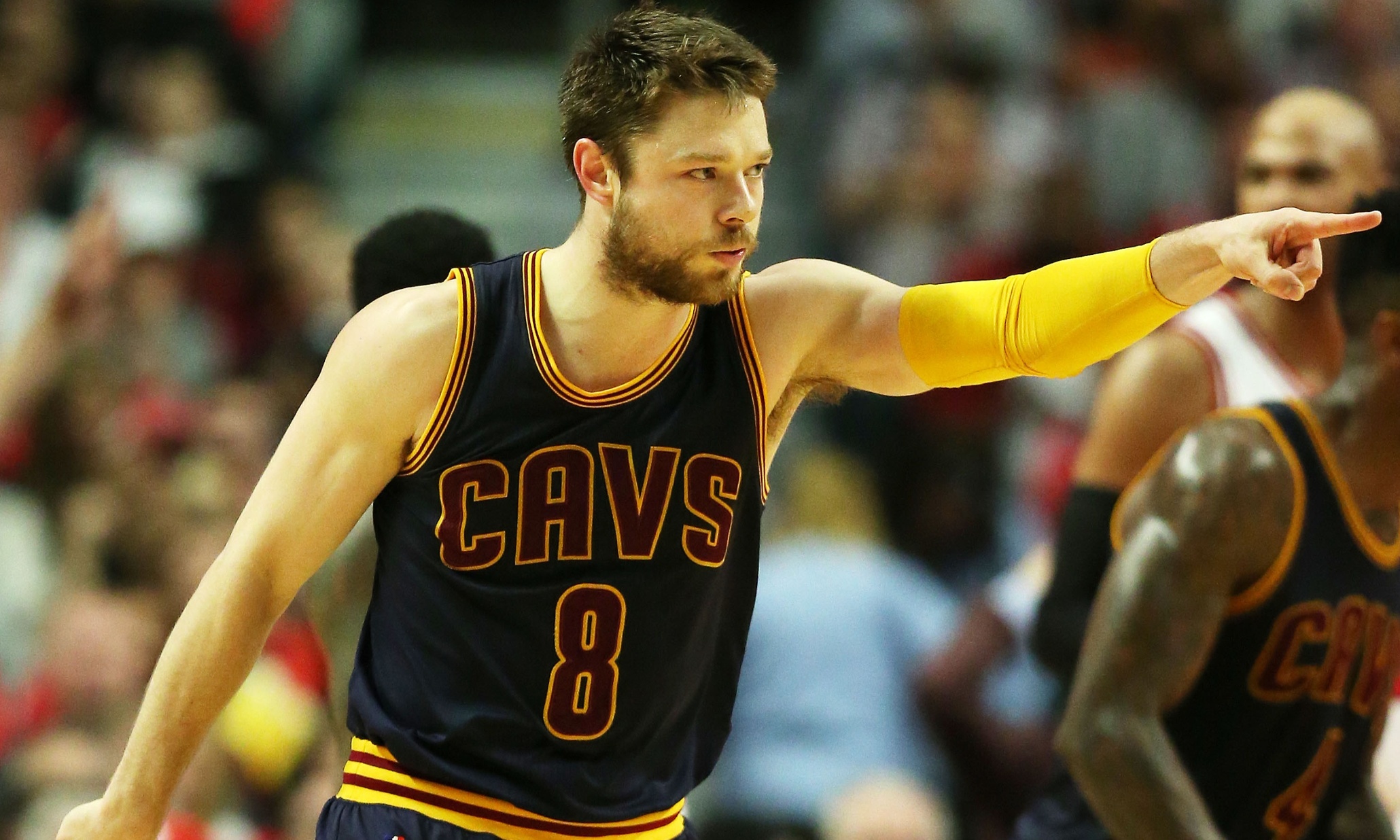 WRNL Handle: Cy's Pecker
NBA Player: Goran Dragic
Why Goran Dragic: As a player, Pecker's defense is an abomination and his playmaking ability is pretty pathetic due to a disease called unathleticism. However, give him an open shot from deep, and he's sinking it. Pecker always thinks pass first, even though half the time his "should be simple" assists become turnovers, leading to two easy points for the opposition. Overall, he's pretty shy and laid back, mostly because when he tries talking smack, no one has a clue what he's saying. All of this being said, when these things do come together and click, Pecker is pretty friggen awesome and people love him. As for his WRNL relation to Dragic, he just has to point to his "Dear Iowa" article, which is his one highlight of his career, and Dragic's 2013 season, which is the lone highlight of his career. Pecker has sparks and you'll hear his name from time to time, but he typically hides in the shadows because he realizes his playmaking ability is poor in many aspects. This case is proven when he wrote an article demanding Paul Rhoads stay head coach during halftime of this past season's game against Kansas State.
Fun Fact: According to "howmanyofme.com," there is only one Goran Dragic in the entire United States. Interestingly enough, there is also only one Cy's Pecker.
WRNL Handle: CyHawk
NBA Player: Jeremy Lin
Why Jeremy Lin: Lin was never part of the starting rotation/founding team of WRNL, and CyHawk was brought off the bench during the switch to SB Nation after showing some skill as the interim writer/shopper for Clone Chronicles. CyHawk peaked in 2012 and hasn't done anything of note in the past couple years. Largely replaced by a draft pick who far exceeds his own talent level (Graphik), CyHawk now finds himself relegated to clean-up minutes and the occasional recap.
Best attribute Lin has: An easily punnable name. (Linsanity, Linbergh Baby, Anal Linsertion)
WRNL Handle: RevDizz
NBA player: Chris "Birdman" Andersen
Why Chris Anderson: Every successful NBA team has a guy like this. You know, the guy that tries really hard, hustles, does the dirty work and is most importantly, cheap. How else are you supposed to get under the salary cap with multiple super stars? Birdman is in only the rotation because they couldn't afford anyone better. RevDizz can handle the basic fundamentals, like all of his colleagues, but his only skill beyond that is being able to dunk. So, you know, he's not a player, he just dunks a lot. RevDizz is certainly not a major contributor, but he knows his role and looking good is part of that. You can also find him in front of a microphone (podcasts) even though he's about the eleventh most important player on the WRNL team. He's not one to shy away from the spotlight and even steal it from other people.
Best attribute Birdman: Birdman is known for his creepy facial hair and having 95% of his body covered in tattoos. Take it from RevDizz that every time he's tried to successfully grow facial hair, it has been every bit as creepy as Birdman's. Also, RevDizz has a tattoo.
WRNL Handle: graphikdeCYner
NBA player: James Harden
Why James Harden: James Harden is a versatile and dangerous scorer. This guy has multiple ways to shake defenders and take it to the rack, all while making you look foolish. Graphik likes to think her WRNL game is similar. She's more than just ridiculous 'Shops. Graphik has also written some decently successful pieces on the site, cleans up code when the mothership sends us gobbledygook on the back end, and is infamous for her witty silver tongue in the comments section (even if that wittiness is only a figment of her imagination). Harden's Euro step confuses and befuddles defenders, much in the same way Graphik's steps to Europop confuse those in the immediate vicinity. Harden was also the first recipient of the National Basketball Players Association MVP Award, which is awarded based on a vote of his peers. If we're going purely on number of times Graphik been offered beer if she ever runs into you kooks in the real world, she's pretty sure she had the WRNL equivalent of this award on lock.
Best attribute Harden has: Endless sass.
Seriously. The guy gets flamed for his poor defensive efforts and in the course of a single off-season turned his play around so much that it was cited as a major factor for the Rockets' 2015 regular season success.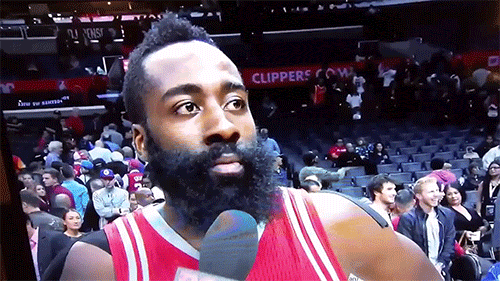 WRNL Handle: BJSwanny
NBA player: Delonte West
Why Delonte West: While West hasn't been relevant for some time, he wasn't ever in the spotlight for his performance, but instead because of some alleged inappropriate relations with his teammate's mom (sorry CYdeliner). At this point, no one's really sure if BJSwanny is still around or if he's off writing in China or something, and no one really seems to care.
Best attribute West has: A discolored afro from a (sorta) white guy, which BJSwanny has taken to heart in his own choice of hairstyle.
WRNL Handle: The CYdeliner
NBA player: Matt Bonner
Why Matt Bonner: Because CYdeliner comes in about once a week, but when he does, he makes it rain. Then, he promptly returns to the bench to await his next opportunity. Also, when CYdeliner was a kid, his people always died in the mountains when he was playing Oregon Trail... (Get it?)
Best attribute Bonner has: What else does a guy need besides retro white New Balances? In addition to his sweet kicks, his name is also very hashtag friendly. #TheBonnerParty #BonnerPartyofThree #FreeBonner #Bonnerific
He's also known as.... The Red Mamba.